About HASERA

Hey, we have a new photo gallery!
HASERA is a certified organic farm and Permaculture Learning Center in Nepal, dedicated to the promotion of Sustainable Agriculture, Sustainable Development and Permaculture in Nepal and abroad. We conduct training courses on various aspects of organic agriculture and Permaculture and host volunteers/travellers from all over the world to stay and learn with us. The name HASERA means Hariyo, Seto, Rato (Green, White and Red in Nepali) symbolizing plant, dairy and meat products.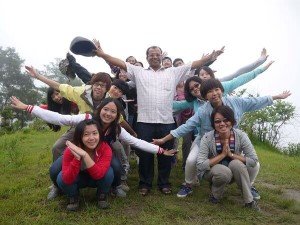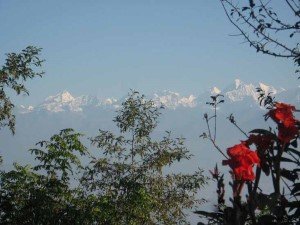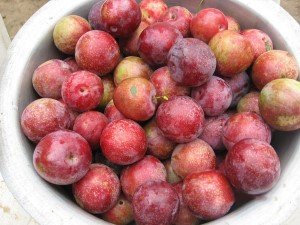 HASERA is an institutional member of the Nepal Permaculture Group (NPG) and the founding member of Organic Association Nepal (ORGAN). Govinda Sharma, founder of HASERA is also the managing director of Organic Certification Nepal (OCN). Through these networks, HASERA is well linked with local, national and international likeminded communities. HASERA was founded as "HASERA Krishi Farm" in 1992 and was renamed as "HASERA Agriculture Research and Training Center" in 2009. We have already hosted/provided trainings to people from more than seventy five countries in the world. Many of our trainees have established model farms and learning centers of their own.
Our Objectives
Our main objective is to offer a practical learning site for Sustainable Agriculture, Sustainable Development and Permaculture. We welcome all enthusiastic travelers, Students, Researchers, Development Workers and Farmers to stay with us and share learning. The following three are the major objectives of HASERA: 1. To generate knowledge base on sustainable agriculture, sustainable development & Permaculture 2. To practice the promising tools and techniques of Permaculture in different localities to verify them 3. To disseminate the proven knowledge and technologies to the global communities through trainings
Trainings and Farmstay
We welcome enthusiastic learners, travellers, volunteers to stay and learn in the farm. We have already hosted people from more than seventy-five countries in the farm so far. Individuals/groups can stay with us to learn Nepali culture and lifestyle, Permaculture and organic farming etc.. We provide a homely environment perfect for learning in the farm, and refreshing stay away from the city. One can see a long range of Himalayas, from Langtang to Gaurisankar from the farm. Click to learn more.. We reguarly organize different training courses throught the year. The courses touch on various aspects of Permaculture, Organic farming and farm designing. Any individual interested in the topic may join the course, or if a group wishes to organize a training, we can conduct for them.Click to learn more...
Brief look at HASERA