Our Farm
Our farm is an exemplary Permaculture farm. It is located in Patalekhet, approximately 42 KM east from Kathmandu (11 km east from Dhukikhel), at an altitude of 4,200 ft (1,400 meter). This is a region with a temperate mountain climate throughout the year. From the farm, more than 300 KM of Himalayan Mountains ranging from Langtang to Gaurishankar are visible. The total area of the Resource Center covers approximately 4,500 sqm., and is located amidst a dynamic blend of forest, agriculture and settlements. At HASERA, one will find an exceptional integration of crops, animals and natural biodiversity.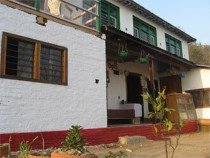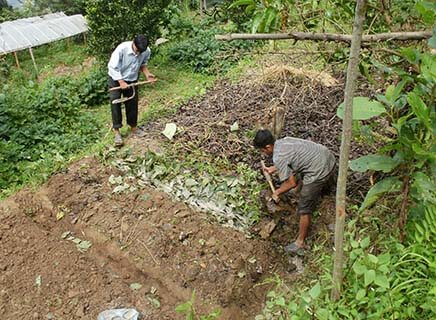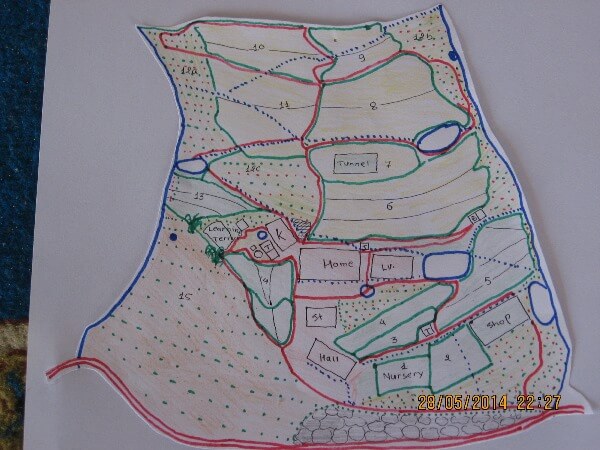 Some of our agro-biodiversity includes:
| | | | | | |
| --- | --- | --- | --- | --- | --- |
| Butterflies | 9 | Herbal plants | 38 | Birds | 43 |
| Field crops | 81 | Insects and moths | 178 | Plants | 378 |
Followings are the major services available at our farm:
Seed bank
Nursery
Farm and project designing
Organic Certification
Organic marketing
Thesis research
Following are major Permacultural aspects that can be learnt in our farm:
House designing
Smokeless stove
Vermi compost
Compost toilet
Herbal spiral
Bee hives
Rain water harvest
Gray water system
Farm animals
Composting
Seed bank
Nursery
Medicinal and aromatic herbs
Companion planting
Sheet composting
Keyhole garden
Double digging
Hugel culture
Raised bed
Tonal tonic
Soil and water conservation in the slopes
Community organization and mobilization
Info. regarding Permaculture in other areas
Extension, dissemination, advocacy and lobbying

Zero tillage
Light trap
Guilds
Edges
Wind break
Aquaculture
Hedge row
Food forest
Drainage and swales
Judicial land use planning
Dhartimata Eco-pad workshop
Cropping system and crop rotation
Organic certification and marketing
Integrated ecological pest management
Adaptation strategies for climate change
Our farm is located 42 km east from Kathmandu. Please go to the Contact page to know the loaction of the farm.