International Permaculture Design Course (PDC)
Introduction
This is an internationally accredited 14 to 16 day long course designed specially to learn about the steps and system of Permaculture designing. During the course, participants will learn about concepts and principles of Permaculture, natural building techniques; methods of seed soil, pest, livestock management in an integrated farm, integrated farm designing etc.
Course facilitator and venue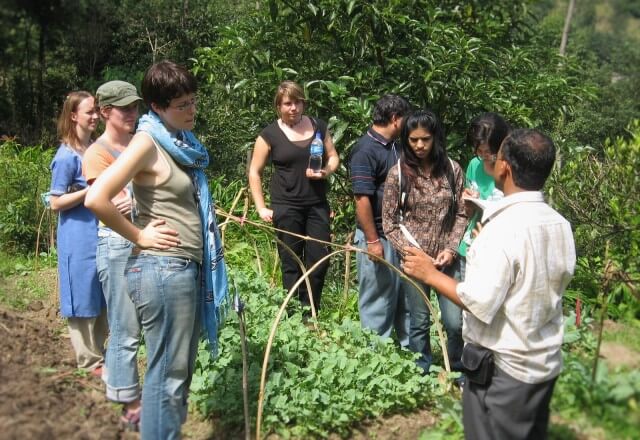 Mr. Govinda Sharma, Executive Director of HASERA will lead the course. Facilitation team will be composed of the Permaculture experts from Nepal and abroad. Participants will also have enough time to share their experiences regarding Permaculture.
This course will be organized at the Permaculture learning center of HASERA.
As the course will be organized in the farm, there will be much chance for learning by doing and seeing. Besides, the Permaculture communities around the farm will serve as the living laboratories for various observations and practical.
Major topics included in the course
The course will be conducted in a very practical and interactive way. To guide the sessions a brief outline of the content has been prepared as follows:
Concepts and Principles of Permaculture
Impacts of modern development in global Nature, culture and agriculture
Introduction, importance, history, ethics, characteristics and principles of Permaculture
Permaculture Designing strategies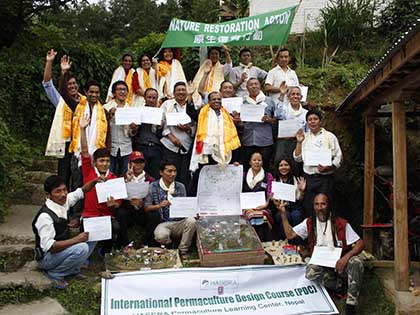 Natural system analysis
Social system analysis
Agricultural system analysis
Farm observation and mapping
Zone identification and sector planning
Inputs for an integrated farm designing
Energy efficient house designing
Identification of crops suitable various climatic zones
Seed production, storage and variety improvements
Bed preparation for different crops
Planting techniques of different vegetables, herbs and fruits
Preparation and application of different types of compost and plant nutrients
Identification of different beneficial and harmful organisms in the field
Organic pest management techniques
Designing for health and happiness
Designing for energy conservation and natural balance
Design practice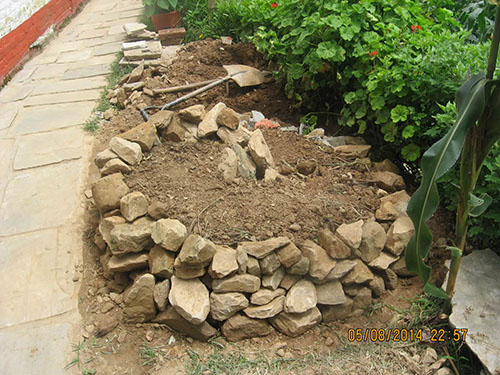 Design practice in a given farm
Design presentation and feed backs
Designing dream Permaculture farm of the participants
Design sharing and feedbacks
Permaculture in action
Areas of Permaculture
Permaculture Diploma and acquiring systems
National, regional and international networks of Permaculture
Course fee and services
The training cost per participant is (NPR 45,000 for Nepali particpiants). We offer discounts for participants who are redoing their PDC, early bookings or for those who really need it. The cost includes all training related expenses like food, bed, tuition, stationeries, training materials, exposure visits etc. Participants are requested to bring the following items based on their interest and comfort, but it's not compulsory:
Torch light
Sleeping bag
Personal toiletries
Field and hiking outfits
Books and music of your interest
Musical Instruments are always welcome
Course certificate
After the successful completion of the course, participants will be awarded with an "INTERNATIONAL PERMACULTURE DESIGN COURSE" Certificate with international recognition.